Recipe by Jun Tan
Photos by Amy Sheridan
Everyone loves a good fried egg breakfast sandwich. But if you're tired of slapping it with together with some dry toast, floppy english muffins or rigid bagels, then we suggest you try it with these Homemade K.O. Ketchup Biscuits. They're light, fluffy and add a kick of flavor to the part of the sandwich that's usually just for holding all of the good stuff together.
Feel free to add avocado, bacon, tomato or spinach if you like.
K.O. Ketchup Breakfast Biscuit Sandwich Recipe with Fried Eggs
Prep Time 10 minutes
Cook Time 12 minutes
Total Time 22 minutes
Ingredients
3 cups

all-purpose flour

4 tsp.

baking powder

1 tsp

baking soda

1/4 tsp

salt

3/4 cup

K.O. Ketchup

1/4 cup

buttermilk

1 egg, beaten for

egg wash (optional)

Directions
Pre-heat oven to 400 degrees F.
In a food processor, combine flour, baking powder, baking soda, salt and pulse two times.
Add cold butter and pulse about ten times until it resembles pea size crumbs.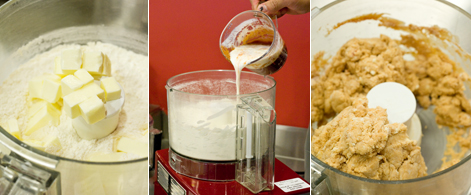 Pour in K.O. and buttermilk; mix until it forms a dough. Do not over mix.
Transfer dough to lightly floured work surface and roll it out roughly into a rectangle about 1 inch thick.
Cut the dough into 12 pieces and place them on a parchment lined sheet pan.
Bake for about 10 to 12 minutes or until light golden brown on the edges and puffed.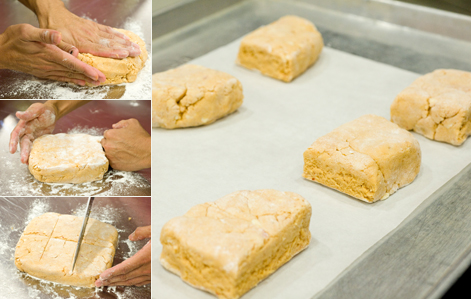 Served hot or warm with ham and eggs or make sandwiches!!!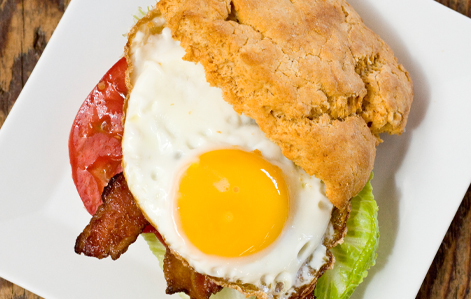 **If you don't have a food processor, you can easily make this recipe by hand: Rub cold butter into your flour mixture or use a pastry cutter then mix in the K.O. Ketchup and buttermilk.